Category:
Blog
This blog will show you valuable information about different games that involve clicking role. Click test has many benefits one can ever consider. We also provide Typing test tool in the same place.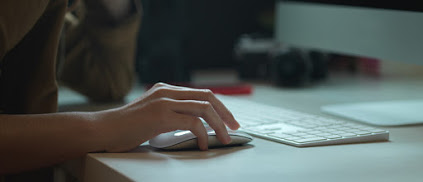 Click Counter is a tool to count the number of clicks without any time limit. Basically, it counts your various repetitive click count by just clicking one button to test the mouse clicks or number of clicks.
You can count the number of clicks by using any kind of mouse, mobile phones, or any of the other devices, it's very easy to use the click counter.
It's easy and simple for each and everybody who wants to calculate anything either your number of works and attempts that you do many times and you want to calculate their exact numbers.
Click Counter Features:
Saves time:
Click counter saves much of your time. You can use this without any headache.
Shows Exact Clicks:
It also shows the exact number of clicks, as it stores your every click count very safely until you reset it. You can click on the counter to indicate the number of clicks.
No Lagging:
Our website performs its function very smoothly without any fear of lagging or hanging. You can boost your clicking speed with no fear.
Browser Compatibility:
Another fantastic feature of this click counter is undoubtedly compatible with any browser like Opera, Safari, Firefox, Mozilla, Internet Explorer, etc.
No Account Required:
You don't need to create an account as other websites do. You can use this tool without creating an account.
Mobile-Friendly:
Our website's exciting feature is that it is Mobile friendly. The click counter users can easily use it on Mobile with the same web version.
Social Sharing:
You can share your results over social media like Twitter, Facebook, Instagram.
Keyboard click counter:
You can also use the keyboard to calculate the number of clicks through the click counter. So it's called a keyboard click counter too.
In Click per second, the variation is about only one second, and it calculates clicks in only one second.
Click counter 1 minute will calculate your clicks that you have made in 1 minute of variation mean in 60 seconds.
Are you a gamer? Are you tired of keep clicking the mouse thousands and thousands of times continuously? If you think it would be best if you had incredible finger strength to click a mouse multiple times per second while playing a game.
There should be an easy way to click the mouse several times; then, you don't have to worry about this anymore because there is a tool/software called "Auto Clicker" that can be used to automate mouse clicking on a monitor screen element.
As the name indicates"Auto clicker," it is used to automate mouse clicking. It's vital for video games. Several games and programs necessitate repetitive mouse-clicking, which can be tedious. As a result, players use an auto clicker to generate clicks as input. As a result, it's a great tool when you have a lot of mouse clicking to do.
This tool is used to constantly click the mouse at a high rate so that your character may travel around the game swiftly and fight foes faster than ever before. It isn't, however, a kind of cheating! Instead, it's merely an auto clicker that automates the clicking process to make it easier for folks who have trouble using a mouse. Continue reading if you want to learn more about how auto clickers work.
General Features of Auto Clicker
Low usage of CPU
Portable software
Choose how many times to click
Free and an open-source tool
Easy and simple user interface
Select aninterval between clicks in milliseconds, seconds, minutes, and hours
Settings are automatically saved
Set your cursor to follow or select a location
Hotkeys work when itis running at the backend
They enable double-clicking and triple-clicking
Advertisements free and virus-free
How to download an Auto Clicker?
Go to the official website of auto clicker: https://autoclicker.io
Click on the button to download
After the downloading is finished, open the folder
Start to install the software according to the instructions
Finish the installing process
Start using the "auto clicker."
How to use an Auto Clicker?
To add the Auto Clicker's macro, first, click the 'Add Robot' button.
Then, mention the point where you should click. This can be done by dragging the mouse to the desired location and pressing any keyboard key. In the Add Robot window, this exact point will be modified.
After that, click the 'Click Interval' spin button to set the time between the two clicks. The lower the value of Click Interval, the faster clicks.
Then you need to mention the type of the click – left click of the mouse, right-click, double click, release the click, click and hold.
Eventually, click on 'Add Click' to add it to the macro.
If you want to add more mouse clicks, repeat the process explained above.
After you've added all of the mouse clicks to the macro, say the robot's name, activate the Hotkey and repeat the macro. The macro can be executed unlimited times or until the user taps the keyboard shortcut key.
Lastly, the macro can be saved to the list. When the start hotkey is pressed, select the enable box to start auto-clicking. If you want to stop the clicking, press the "end hotkey" button to stop the clicking.
Best Auto Clickers for windows and games
Here are some best auto clickers for windows also; you can find the perfect auto clicker for games:
Fast mouse clicker pro
GS (Golden soft auto clicker)
Auto clicker typer
Perfect automation
MurGee Clicker
Roblox automatic clicker
OP Clicker
Free Mouse clicker
Auto Mouse Click
MAC AUTO CLICKER 1.1
Speed Auto Clicker
Out of all the best clickers out there, Fast Mouse Clicker Pro is one of the best Auto clicker software. Auto clicker tool is a tool that can create a lot of clicks in a short amount of time. With the help of this tool, you can specify your maximum amount of clicks with the tool, and it can also create an endless number of clicks for you.So far, it is the best auto clicker on the internet. It only performs one thing and does it well.
Features:
Free of Cost
Saves your Settings
Virus-Free
An Option of Trigger Key
Pros:
Super, simple, and easy to use
Keeping the qualities that make a successful auto clicker
Simple, Customized and works flawlessly.
Easy to use
Changes are made extremely fast
Cons:
Unable to start under the new window
Can't start (0xc000007b)
GS (Golden soft auto clicker):
GS is simple or finest auto clicker software for users that works with hotkeys. Additionally, the software makes automatic mouse clicks, saving you both time and energy. There aren't many configuration choices; simply press the designated Hotkey, and the auto-clicking will start right away.
The GS Auto Clicker's Recording feature is one of the best features of this clicker. You can use the tool to record the order and position of your clicks. Simply select the recording from the Options menu. After that, you may arrange it to repeat your recorded sequence for a specific amount of time. If you don't like many configuration menus, then GS (Golden soft auto clicker) is the best auto clicker for you.
Features:
Keep track of the order and locations of your clicks
A Useful Tool
Hotkey Function is included
Pros:
Doesn't use a lot of system resources
Saves you the time from constantly mouse clicking
Developed for Beginners
Compatible with Windows
Free to Use software.
Quick installation process
it's beneficial for Minecraft AFK fishing
Cons:
Excessive clicking may cause the program to hang at times.
Some crucial configurations are missing.
The Auto Click Typer is another application for automating mouse clicks. It's a free auto-clicking program that lets you build sequences of mouse movements and clicks. Not only can you click, but the Auto Click Typer can also simulate pressing specific keyboard buttons or type the text for you (if you want to).
Click the Add button to begin automating clicks with the Auto Click Typer. In the following window, enter the action to be done, such as Left Click or Right Click, as well as the details of the action, such as the Number of Clicks and a comment. Click 'OK' after you're finished, and your action will be added to the sequence. It enables to change the click speed in milliseconds and adjusts the series. It takes less time while performing more and more.
It stores the record, and once you've made your adjustments and recordings, it will automatically repeat your clicks as you choose, releasing your fingers and eliminating the need to press the mouse or keyboard buttons with force.
Features:
Cost Free
Use the update
Easy and Simple
Customizable
Pros:
Record all the actions, and you can check them whenever you want
Record all the clicks and typing.
It also has an auto scripting program
Allows great customization
No Programming Knowledge Required.
Fully Customizable Script options.
Easy to Add, Edit, Delete Auto Script.
Works Offline
Free to Use
Cons:
Some Anti-viruses detect it as malware.
Bundled with 3rd party Software (You can reject it at installation)
Requires You to Remember Hotkey combinations for each script.
Some anti-viruses were detected as malware.
Users will find Perfect Automation to be one of the most beneficial auto clicker software. It gives you a flawless and precise automation method. This clicker has many advanced features, such as a robust script editor, keyboard recorder, and a scheduler. It is the most easy-to-use auto clicker because it has only one icon in the taskbar.
Perfect Automation was created to record both mouse and keyboard click actions, with users being able to specify their own time intervals. Our click per 100-second benchmark tool can be used to assess the program's effectiveness.
You record the pattern of your mouse clicks, change the script to your liking, and then set it to repeat for a specific amount of time during your Minecraft combat or other gaming sessions. Surprisingly, Perfect Automation enables the recording of keyboard keys and then repeat them repeatedly. That's why it's ideal for saving combination attacks.
Features:
Script Editor
Launcher
Record the Mouse and Keyboard clicks
Pros:
A perfect tool to generate files
Easy to install
Hotkeys work in the background
Complete Automation Solution
Ability to Record, Edit and Repeat Clicks, Keyboard keys
Comes with Macro Reader and Script Editor
It can generate standalone executable files for ease of use
Cons:
A lot of motions can make it hard for beginners
It's a heavy program, so it makes other applications stop.
The Murgee clicker is another valuable tool for auto-clicking. It records all of your computer's clicks and actions and then replays them for you, meaning it will do each action. Once it's fixed, you'll like its autonomous functionality. It is effortless and efficient to use. The tool makes it easy to follow functions and displays the exact amount of automatic clicks. Also configurable and won't degrade your system's performance.
MurGee Auto Clicker is free of viruses, malware, and keyloggers of any kind. To receive a safe and clean version of MurGee Auto Clicker, go to MurGee.com and make sure that your Windows computer is not harmed in any way after installing this software.
Feature:
Pros:
Best Auto clicker for the reasonable price
Simple Interface
Virus and malware-free
Cons:
You won't be able to register the program again if you reinstall Windows or buy a new computer.
Roblox automatic clicker:
Roblox automatic clicker is a clicker software that may be used for games and other uses. It is user-friendly and straightforward to set up.This custom-made auto key clicker for Roblox can be triggered easily to take account of earlier recorded or any presently generated inputs by the user.
It also makes your game easier and better by rapidly making an infinite amount of clicks. To generate your previous recordings, the Roblox Auto clicker is triggered with hotkeys functionality.
The Roblox Auto Clicker is a mouse clicker that enables you to conduct automatic mouse clicks while playing the game. To put it another way, it's just like a conventional automatic clicker.
This custom-made auto key clicker for Roblox can be triggered easily to take account of earlier recorded or any presently generated inputs by the user.
Features:
Easy to use
Friendly user interface
Portable
Customizable
Pros:
Very helpful, especially for gaming
Very Convenient Tool
Includes all the features that an auto clicker might need
Very effective tool
Cons:
Doesn't recognize the clicks during the game.
OP Auto Clicker is a full-featured auto clicker that allows you to choose between single, double, and triple clicks. The maximum number of clicks can also be chosen, or it can be set to infinity.
Because you may start and stop the automatic clicking process using HotKeys, it is considered user-friendly software.
You can also set the maximum number of clicks required in OP Auto Clicker or leave it blank if an unlimited number of clicks is required.
Unlike other auto clickers, Op Auto Clicker is a full-featured auto clicker with two different setup options. You can use them to click on a predetermined location or a point on the screen where your cursor is.
Features:
Portable
Easy to Use
Change the Hotkeys
Saves Money
Pros:
Nice and effective
Ideal for web games or the challenges of The Long Dark Wolf
Cons:
It lets my fingers catch a break!
This is a simple auto clicker that works on both Windows and Mac. It successfully manages automatic clicking. The Free Auto Clicker is available for download and compatible with all Windows versions, including Windows 8, 9, and 10.
Free Mouse Clicker is a straightforward, practical, and useful application. 8. Free Mouse clicker gives you the option of clicking freely and automatically whenever you wish.
On the left and right mouse buttons, users can set the clicks for single and double clicks.
It's completely free, simple, and straightforward to use.
Features:
Time interval
Click schedule
Pause
Left and Right Buttons
Generate clicks at a specified interval of time
Customizable and simple to use
Free of cost
Portable
Virus-free
Pros:
Easy to Install
Works perfectly on web pages
Click at high speeds
Great and useful
No registration is needed.
Freeware license with regular updates.
100% virus-free, advertisement-free, and malware-free.
Cons:
A minor error is being detected in this tool
Some games or websites will automatically identify and disable it if it is used.
Because the Auto Mouse Click is solely for auto mouse clicking, it does not support keyboard keys. However, it provides you with all of the tools you'll need to generate a massive number of clicks in a matter of seconds. Let's have a look at how it works.
The user interface is simple. Select the sort of action you want to perform: left or right-click. Choose the coordinates where the automatic clicks should be made. Now choose a millisecond delay between two clicks. Finally, press the Add key.
After you've finished the series, click Start to start auto-clicking. If you wish to make a sequence, repeat the process. You can also bind a Hotkey to a particular sequence. The Auto Mouse Click is the easiest auto clicker on the market today because it is so simple to operate.
Features:
Portable
Virus-free and adware free
Easy to use
Pros:
On-screen coordinates are simple to select
Both left and right clicks are supported.
Scripts can be exported and loaded
Hot Keys can also be assigned
Cons:
After the Trial Period expires, you must pay.
Auto Clicker for MAC:
MAC AUTO CLICKER 1.1:
MAC Auto Clicker is a program that allows you to click at a particular mouse pointer location as many times as you desire. Users can get Auto Clicker for MAC for free. It has a wide range of capabilities, including the ability to define intervals before, between, and after clicks, as well as click count timings. It allows users to choose between single and double clicks. The program is compatible with Tiger (Mac OS X 10.4) through Yosemite (OS X 10.10).
Because more gamers are switching to macOS, the need for MAC Auto Clickers is growing by the day. Aside from gaming, MAC Automatic Clickers can be utilized on websites that require constant multiple clicking.
Mac Auto Clicker is a powerful and simple-to-use program with various useful features, including auto-clicking, which frees up your hands and arms while also saving you time.
Features:
Allows for many methods to start and stop
Stops automatically when the timer stops
Allows to start and stop
Permit you to specify the time interval before it starts
Allows users to categorize the number of clicks they've made
Pros:
Simple and easy Interface
Free of cost
Supports right, left, and double clicks
Permit to set a fixed time
Cons:
After installing the program, it is difficult to use it at first.
Murgia Program has created fantastic, reliable software with a simple user interface.
The user can use left, right, and middle mouse clicks with this program. Additionally, it allows you to select any of the mouse buttons.
As the name implies, a random mouse clicker allows you to select and hold any mouse or keyboard buttons for as long as you wish.
Furthermore, without exerting any power or energy, it automatically gives you a limitless amount of clicks.
Features:
Free of cost
Easy to use and advanced mouse clicker for Mac
Lightweight in size
It doesn't take up much space
It lets you assign new hotkeys
Pros:
Free to download
It is excellent software and takes up little disc space
Customized hotkeys are available to users
Cons:
Canceling the commands issued didn't work, and navigating to advanced settings didn't help.
Another excellent automatic software tool or program for gamers is DewllClcik. It's simple to use, produces constant clicks for you, and is helpful. Limit the usage of your hands and arms as well.
The software is packed with sophisticated capabilities that allow you to make an unlimited or infinite number of clicks in a short period of time.
Users can play for an extended period of time without experiencing any headaches or worry of harm. The minimum system requirement for DewllClick to work in OS X 10.9 or later is an interesting fact about the tool.
Features:
Auto drag ability makes dragging fluent
Thousands of clicks per second
You can use a mouse and trackpad
The program is lightweight
Create a hotkey for each type of application
Automatically grab windows
Suitable for head tracker users
Pros:
It has a lot of configuration
Makes it easy for a user to click many times per second
Cons:
Intervals don't work properly
Frequently Asked Questions
Conclusion
There are several situations in which it is required to make repetitive mouse clicks. And this is undoubtedly boring, hectic, exhausting, and whatnot. That's why downloading an auto clicker will make your life much easier.
Download Clicker for WhatsApp latest version below
Clicker for WhatsApp Introduction
The WhatsApp Clicker helps you to send several messages with just one click. It assists you not only to send a lot of messages to a single contact but also to arrange a contact mailing list.
To play a good joke on a friend, you can use it. You need to have access to advanced features to operate during the first launch since the regular WhatsApp client is used for mailing. Clicker App is an excellent auto-click app that lets you send messages at once to multiple contacts or groups. it official logo shows like this below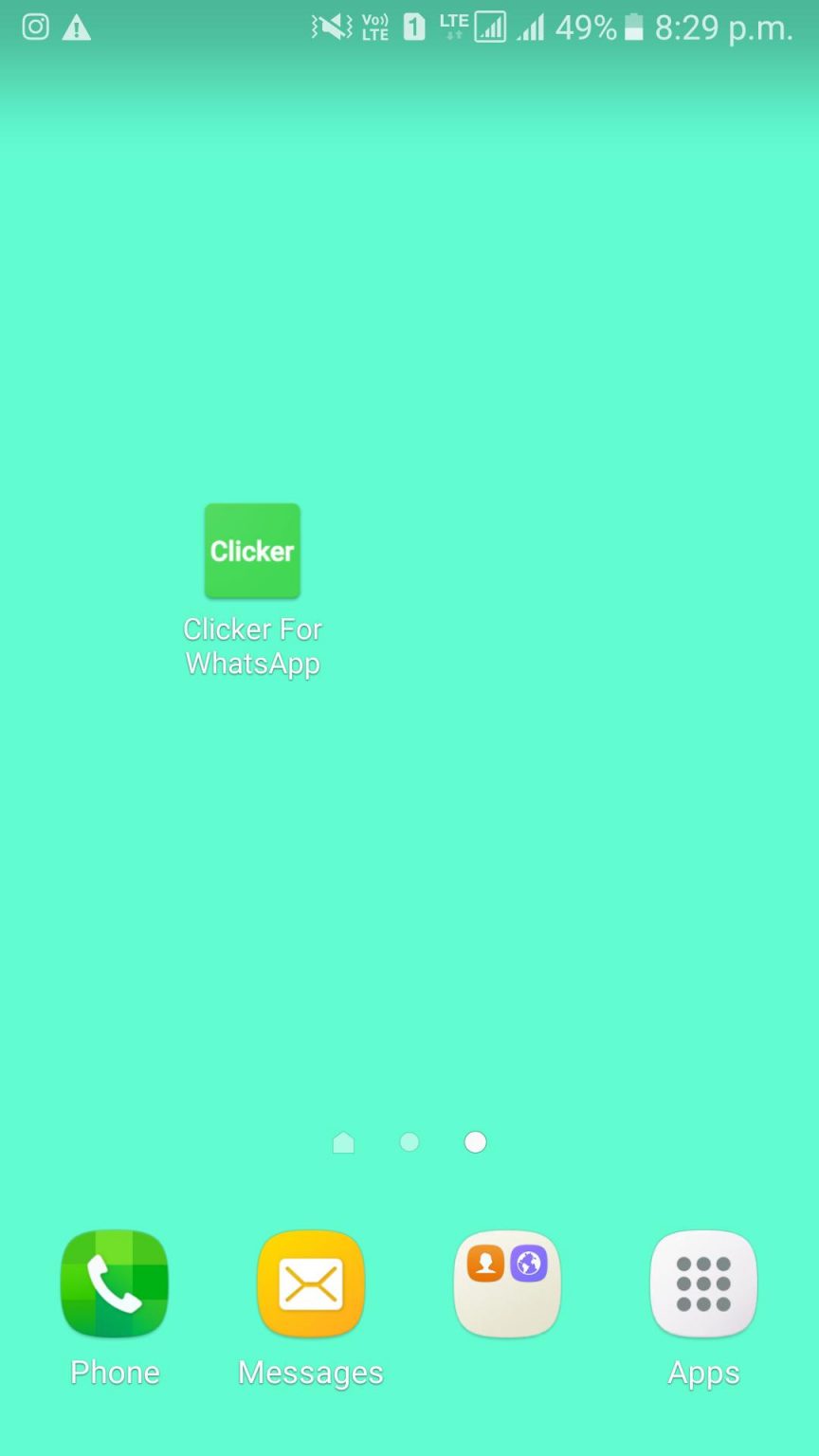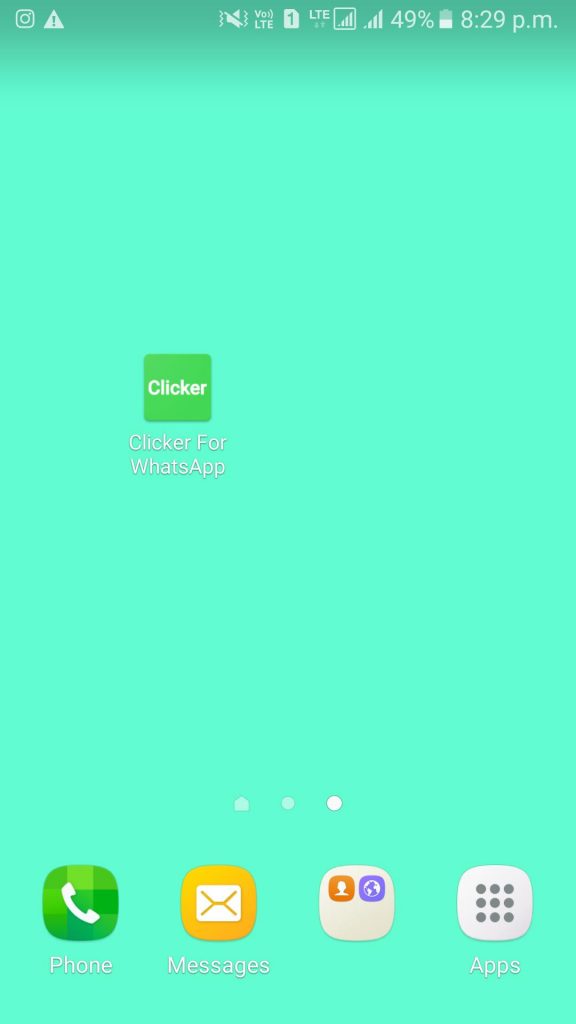 You can enter a message and select various contacts, and the message counts to send them free of charge with just one click. Just click once and send messages to all your friends with this fantastic app.WhatsApp clicker is also available for iOS and iPhone other than android.
What is Clicker Bomber for Whatsapp?
Clicker for Whatsapp is also called Bomber for Whatsapp. Export All Contacts for Whats Up Messenger Clicker For Whatsapp App Even. WhatsApp Clicker Message Bomber is a super cool Android app to have fun with your mate, and you can easily submit one msg multiple times with just one click. Clicker Message Bomber for WhatsApp is the amazing MSG Spammer and MSG Blast App. This is an entirely free sender of the message and the Mad Clicker Bomber App to deliver the message. You can multiply text with this program, so it's merely a WhatsApp text multiplier.
History of this App
Clicker for Whatsapp online is initially developed by "Cubiclab." The package name of this app is a clicker. Whatsapp. 1.0 is the latest and updated version , updated on 2017-04-21. This applies in the tools category. This app is currently free. You will search all the apps from the Clicker For Whatsapp developer; you will find 11 alternative Android apps.
How to Download Clicker for Whatsapp pc?
You can easily download Clicker for Whatsapp business apk from the Google Play store or APKFab on your android devices. The APK/XAPK files for this app from APKFab.com are all authentic and secure to use. From there, you can download it very fast.
Features of Clicker Whatsapp message
To send a message at once, pick one or more contacts on your phone.
To trick your mates, send blank messages.
Effectively send group messages.
At one press, send 1 to 100,000 messages to your contacts.
To send messages at once, pick multiple connections on your phone.
Sending null messages.
Flip the message around.
What is an auto clicker for Whatsapp?
Auto Clicker allows you to do repeated taps with any interval you specify at any place. The Auto Clicker has NO root access. Have a floating control panel for the automatic tap to start/stop. It is perfect for games with clicks.
How to send multiple messages with Clicker for WhatsApp business?
Here are the instructions on how you can use multiple messages at a time.
Download the app from Clicker for Whatsapp group apk from Google Play or Apkpure.com.
Open the app.
Select the contact or group you want to send the message to.
There will be a text box to enter the message that you want to send to your contacts. Type the message you want to send.
Select the numbers how many times you want to send the message. You can select from 1 to 10,000.
Press the "Send" button on the right corner of the app to send the message.
There are two other options in this app.
Write the message you want to send.
Select the number of how many times you want to send the message.
Select Flip the message (Optional).
Select send empty message (optional).
Press the send button to send the message.
You Can also try clicking games to keep track of your click speed per second
What is the space bar click test?
Timer:
0

sec
You have hit the space bar
0

times.
Space bar click test is a spacebar speed test. It is also known as the spacebar CPS test, which stands for spacebar Click-Per-Second test. It could be a quick test of 5 seconds. Until the time is up, you need to reach (press and release) your space bar as many times as possible. You can try this for as many rounds as you like. Only make sure you get the highest grade (CPS – Click Per Second). The average CPS is 6.11, according to our Big Data. In this exam, the keypad plays a crucial role. When taking this exam, make sure you've got your favorite keyboard.
If you want to check your typing speed, even including the space bar, or know how fast you can press the spacebar, you should try giving these space bar click tests. Pick a particular amount of time and click the space bar as quickly as you can. Is the spacebar click test an example of a flash game that tests how quickly you can click the spacebar? Are you aware of the button with the spacebar? It is an elongated button at the bottom but at the middle of the keyboard's last row. In new keypads, however, the location of a button is changed.
How do a space counter works?
Space bar counter test shows how many times you can press the spacebar or say how fast you can click the spacebar button. This test is time-based. You can pick a time that you want the test to take.
Steps to use Spacebar speed Test:
Visit any online website for a spacebar click test.
If the browser prompts the permission message, just click allow to continue because the counters are usually on adobe flash.
Start the game by hitting the start button.
Choose the time limit options as discussed earlier, for 5 seconds, 10 seconds, or 15 seconds to start the game. It also depends on the website that you are using to test your spacebar test.
Select the time interval.
Start pressing as much as you can with the mouse or keyboard.
The countdown timer will show how much time is left from your time interval.
When the time is over browser will show that how many times you have pressed the spacebar.
Some websites even display your high score.
Press the restart button if you want to restart the test.
Some websites for Spacebar speed test:
There are some websites on which you can test your clicking speed. We have gathered the information about some of these websites to help you take an online test for spacebar speed. These websites have calculators to calculate that how fast you can press the spacebar.
Tynker.com is a free online tool that lets you measure how fast you can press the spacebar at a specific time interval that you would select at the beginning of the test. Like most websites, the website does not limit but counts the clicks on the space bar optimally. The app is close to a space bar counter and is available to take a free online speed test. It is a tap counter freestyle that needs a try.
This website offers you a speed challenge. It allows you to click the spacebar 300 times within just one minute. At least six rows and 50 rectangular shapes are included in the speed test challenge, making 300 figures total. The rectangular shape shrinks to a minimal size, and at the end, with almost every spacebar click, you will get to see the score along with the remaining time limit. A user can also press the Give Up tab to leave the challenge. The remaining time and your score will display in the right corner.
10fastfingers is the website that offers you a challenge to test your abilities to click the spacebar. This website tests the speed differently as compared to the other websites. Until pressing a spacebar, it helps the user type a word instead of repeatedly tapping a space bar. It means that it checks the user's typing speed along with the spacebar count. By scoring 30 taps in a minute, this particular spacebar speed test allows a user to complete the speed challenge and offers the result of how easily you can type words along with the spacebar taps.
This website is built to test your speed of clicking the spacebar. If you want to know how fast you can press the spacebar button, try it through it. Click the button in shape green flag to start the test and press the spacebar as quickly as you can in 1 minute. After the time interval is completed, you can see your score, and you can also compare your score with the high scores displayed on the website. If you want to restart the test, click on the retry button.
This website allows users a fun space bar speed test. It offers the user three different speed tests to show you how fast you can press the space bar. These tests' time intervals are of three types such as 5-seconds, 10 seconds, or 20 seconds. You can choose the time interval from these three options. Each challenge counts the total number of taps in the respective time frame and finally displays your score. It's definitely a fun test and an exciting one.
How to increase your spacebar speed?
There are some suggestions for you to improve your speed of clicking a spacebar. By using these techniques, you can double your speed of clicking.
You should try pushing the spacebar halfway down and softly tapping it quickly with another with one finger. You don't even have to take your finger off the handle if you're gentle enough.
You really should start getting into shape with your thumb. With it, perhaps lift some weights, or make it do some pushups. Once your thumb is big and robust, it will have no problem moving the space bar as quickly as possible.
What is Clicking Game?
Clicking games (also referred to as incremental games) are video games whose gameplay consists of performing simple acts. Such as repeatedly clicking on the screen. This "grinding" generates in-game currency from the player that can be used to increase the acquisition rate of the currency. Even clicking becomes unnecessary in some games at some point. As the game plays itself, including the player's absence, thus the idle game moniker.
Fast Clicker games are titles that allow players to simply 'click' to input acts, otherwise known more formally as incremental games. For instance, you repeatedly click to grind and earn bonuses, upgrades, and buildings in Doge Miner. All this is done simply by clicking on the screen. Depending on the game, other things can occur, such as placing characters or buildings around them. But for the most part, all you need to do is click inside the game to advance and succeed.
After the success of Cookie Clicker, clicking games gained popularity in 2013, although previous games such as Cow Clicker and Candy Box! On the same values, they were based. In 2015, with titles like Clicker Heroes, the gaming press observed such games proliferating on the Steam game distribution site.
What is an Idle or Incremental Game?
Clicking games are also known as idle games, money clicking games, or incremental games. They are video games whose gameplay consists of the player continually performing necessary acts to obtain currency (such as clicking on the screen). This can be used to gain goods or skills that boost the pace at which the money accrues.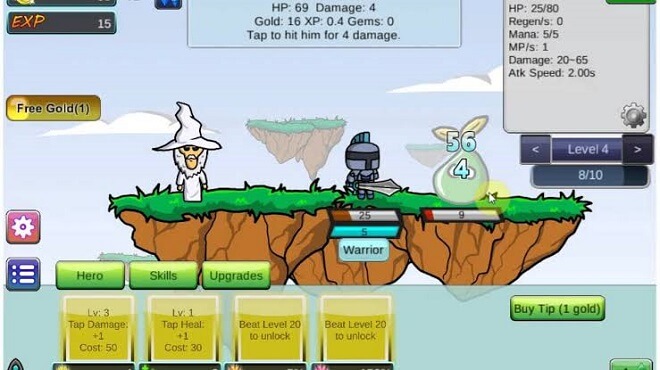 There are idle clicking games as well as fun clicking games everywhere . They are all games that allow a player to advance without interaction with the game. The games are games themselves! Idle games can also be referred to as Clicker, Incremental or Offline games, and we will take a look at why players around the globe are so popular.
Why are Clicking Games addictive?
Although a gamer's brain is slightly bigger than that of a rat in that game or at the Skinner box, B.F created them. Skinner, clicker games online affect them in much the same manner. It is not an intrinsically relaxing action to click a cookie, but it makes a number go up, and human beings LOVE large numbers. Although there is no real intrinsic value in the number of virtual cookies you have, players can still experience a rush of dopamine as if they have achieved something.
At least, the rat obtained a food piece, prolonging its survival and fulfilling a fundamental biological objective. The player hardly has any agency in clicker games. The player can buy upgrades quickly that create cookies on their own, requiring no player input. Clicker games somehow both need less effort than a rat pressing a lever and less incentive than a small pellet of food by having no feedback or thought. We suggest that the growing number of addictive game design decisions made over the years are taken by clicker games and construct the game around them.
Clicker games are computer games and classical conditioning's unholy lovechild. However, they are a symptom of modern digital design themselves, not the cause of the infection—almost every new digital technology piece designed using classical conditioning To keep you as hooked as possible.
Factors of Clicking Games:
Time Consuming:
Although this might sound odd to almost every poor soul stuck in the Idle-games vortex, looking at the browser tab more frequently and cursing is not enough currency for the next update or to get what's missing for the next accomplishment. The reality is that we like idle games because this guy is famous for the same reason.
We live in an age where you have so much to consume in so little time, and you want to immerse yourself in it all. The human brain's attention span is actually getting smaller, and there is literally no way we can allow ourselves the luxury of paying attention to something detailed. It is no wonder this is an age of anxiety and tension. That's where idle-clicker games work into our everyday routine. You don't have to pay a lot of attention. No need to continue playing. You can open and check the browser now and then and still relieve tension while doing it.
Progressive:
You start with seemingly nothing, and one by one, you start Clicking games unblocked updates and new features, and some come with short-term goals. Most of the Idle Games have a progressive take. To get a few currency units, you start clicking your fingers off and end the game by doing almost nothing but watching as the game takes shape and you invest in it.
Elements of Interconnectivity:
An idle game can be enhanced because the game often has a pleasant aspect of interactivity. It can be enjoyable to interact with the game after updating, buying, and strengthening the idle computer, mostly via the clicking mechanic. Still, any mechanics that make the player interact with the game can help improve the game.
Meaningful Choice:
You want to have various options that enhance the game when it comes to making changes and optimizations to the idle game. The game can become repetitive if the improvements are the same each time or if it is evident what will get you the best return for your investment.
Some Popular Clicking Games:
Clicker Heroes is an idle game produced by Playsaurus, an American independent studio. It was first released in 2014 for browsers, in 2015 for mobile devices, and in 2017 for Xbox One and PlayStation 4 consoles. The game is a spin-off of Clicker Heroes, free-to-play, but players can buy an in-game currency called 'rubies' using microtransactions. This currency is not needed to advance through the game; some time has been added to the game's life, and several gameplay mechanics focus on acquiring the in-game premium currency.
Realm Grinder:
To build a vast, healthy, and, most importantly, rich realm, Realm Grinder puts you in the role of a good or evil dictator, managing production and politics. This game is one of the most popular clicking games, which means you have to click to buy buildings, upgrades, cast spells, and make other strategic choices with the end aim of obtaining more, more and more, at least in the beginning. You can play it on this app Realm Grinder
Once started, it will also progress when offline, and there is no fixed end, as by soft resetting to obtain Gems, you can still sell all your assets, which will help you generate even more coins. In May 2015, Realm Grinder was first released and had reached over 10 million players by February 2016. See why players enjoy this game.
You play the role of the ruler of a small fantasy kingdom in Realm Grinder. By simply clicking on your domain, you earn coins, which can then be spent on buildings that produce revenue for you automatically. And when you're offline, structures such as inns and blacksmiths continue to collect coins automatically.
Crusaders of the lost idols is a popular clicking game. In this game, you are in charge of a group, and this group is not an ordinary group but a group of fantasy heroes, as they hack their way through armies of monsters. You keep on earning gold by defeating your enemies, and this gold can be spent on a new crusader. Each hero can be upgraded in this game and has a collection of expertise that can be bought for gold. As the game progress further, your army will keep on growing, and you'll have a larger army of heroes, each having a collection of many powerful abilities.
Adventure Capitalist:
Like other games, this Adventure Capitalist game is also a popular clicking game. In this game, you are being cast as an enterprising entrepreneur trying to make it big. You'll have only a lemonade stand at the start, and then it will keep growing as you will be making pizzas, running banks, making movies, and even managing hockey teams.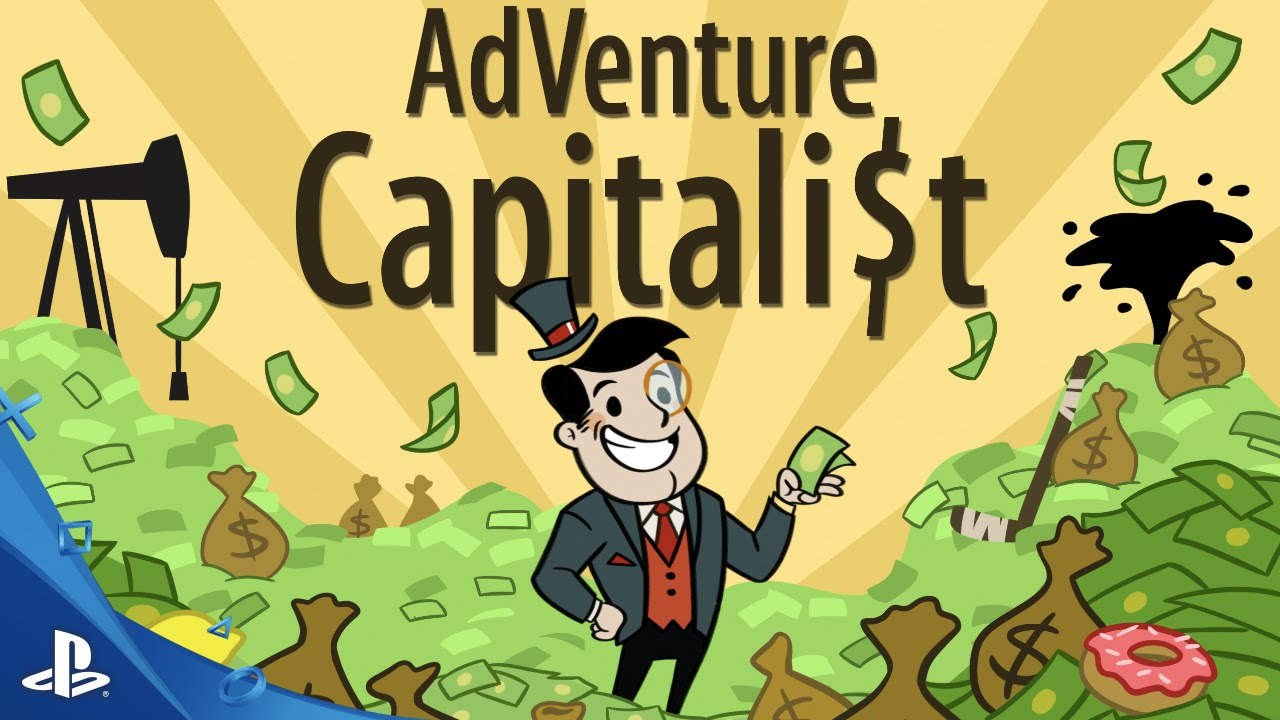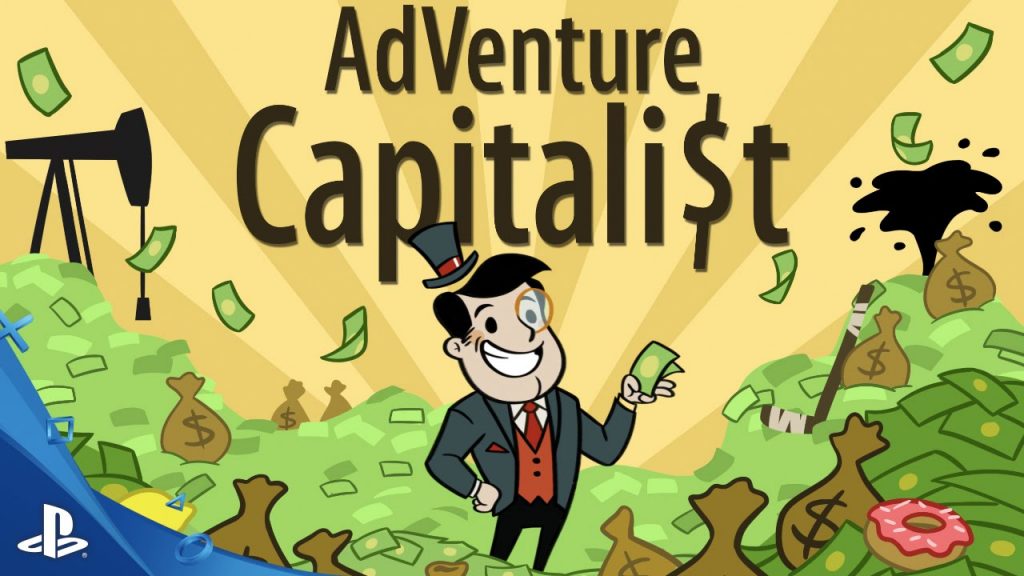 Even this game gives you a chance to hire a manager. To work for you and make your business more progressive when looking at your other companies. Any company you purchase increases your revenues and the pace at you can manufacture products. But it also makes it difficult to divide your focus among all your projects.
Mouse Accuracy or Click Accuracy test is basically designed for the players to know about how accurate they can click on the screen or while playing games, in a fun way! One can improve their clicking accuracy, agility either you are a pro or a beginner struggling to be a professional player.
Stay Tuned! Our Mouse Accuracy Tool is under development. We will soon embed this tool To enjoy a Pack of Test in ONE PLACE!
What is Mouse Accuracy Test?
In simple term, Mouse Accuracy is the percentage of precise clicks on the targeting area of the screen in a specific interval of time. It is primarily a test on how well you can handle your mouse.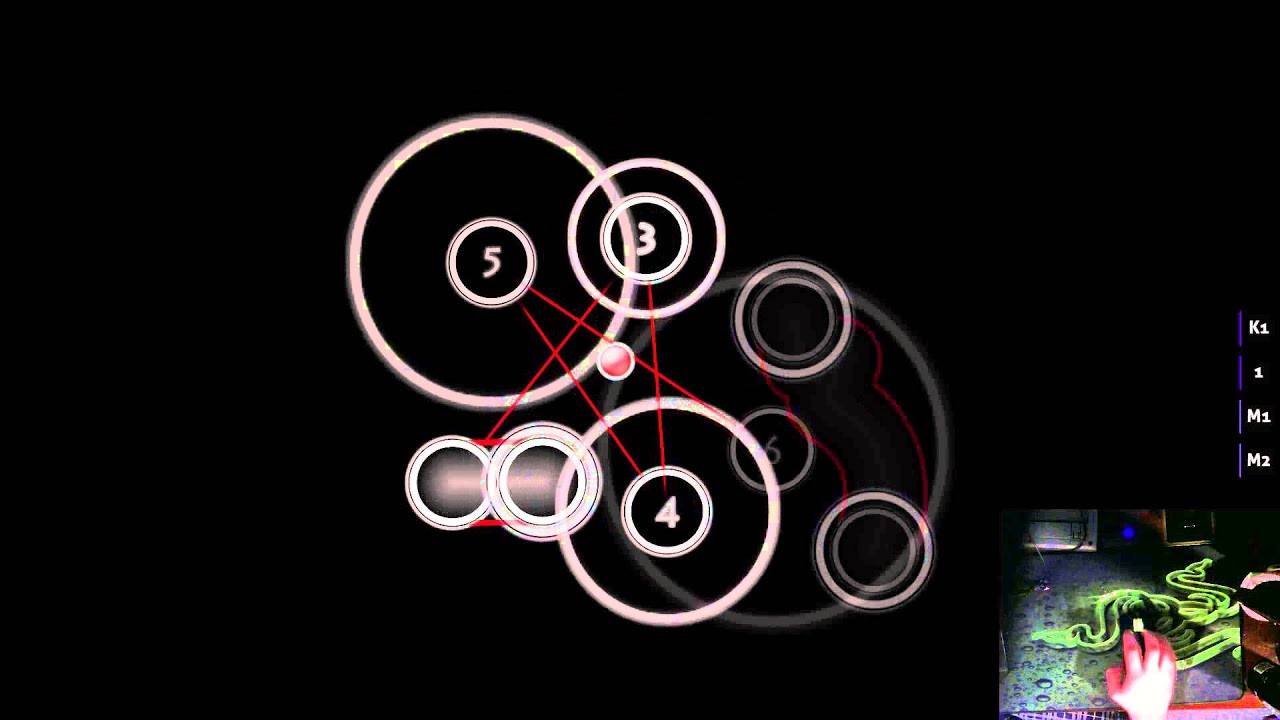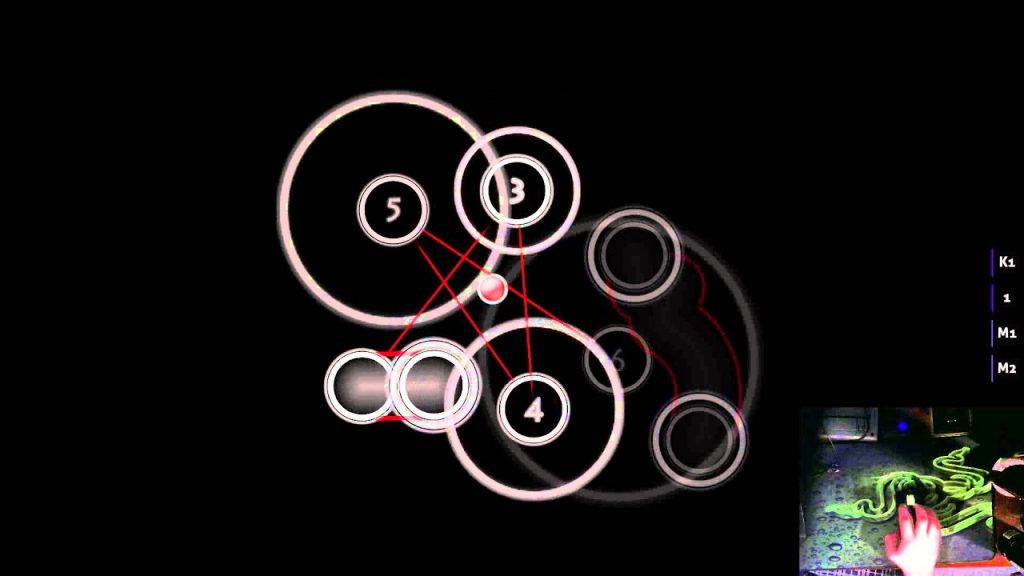 80% and above is considered to be a good Accuracy Score the players of shooting games. Having high click accuracy score help gamers to aim exactly on moving targeting in shooting games. So they have to move their mouse accurately to ensure that they kill every time they click.
So the pointer click accuracy is most important for gamers to achieve their target. That's the point they constantly practice to achieve their accuracy goal.
Benefits of Click Accuracy Games
Mouse accuracy has many benefits, especially for gamers, because it is the most recommended tool.
It is the completely free tool to check your Mouse accuracy. There are no unnecessary purchases to take this test.
It is a browser-based test to take this test from any browser, from any device or any location.
There is no limitation of numbers to take this test. You can keep playing without any interference until you are satisfied with your accuracy scores.
Anyone from beginner to professional level users can benefit from improving their clicking accuracy as there are many levels for them.
There are no pop-ups of download or installation needed to take this test.
All in All, it is a fun way and very engaging, not a boring test. That's the point it is mostly called a game rather than a test.
Mouse Accuracy Tool is developed in a way that nobody can cheat you. It is the fairer way to beat the score instead of an Auto clicker or Butterfly click .
FAQs
How fast can you move your mouse?
It is observed that the movement of mouse can easily be faster than speed of light! But the cursor can move absolute large distance in one millisecond.
How can I increase my mouse FPS accuracy?
You can simply Increase Mouse FPS accuracy by watching this video.
How do I improve my aim in FPS console?
Watch this if you wished to improve aim targeting FPS
What does mean by Double Click Test?
We all know the technology is enhancing day by day in proportional to this the technology users are also increasing. Technology users want accuracy in all of their devices and they always try to improve their performance speed. The double click test is a mouse performance test.
Primarily professionals like gamers or software developers test their mouse speed with this Double click test. All tech devices must pass a specific test. The same is the test double click for your mouse.
The gaming mouse options like pointer speed are developing persistently. That is why we have provided a Click Test tool that will show you your Clicks' accurate speed in seconds. It will measure the right click cps test and left click test as well.
"A Gamer mouse good speed is as important to him as his Computer Processor Speed."
We had made it easy for them to test their mouse single or double click speed before preparing for playing a game or developing a project or, in some cases, before purchasing it.
How Does Double Click Test Works?
This tool is easy to understand, but I would like to give you complete info about that, which will help beginners even proceed for middle-click test.
Double click is the act of clicking the mouse rapidly without changing the pointer place on the screen. The common purpose of the 2x clicking is highlighting and opening a folder or a file.
Simple Steps:
When you click on the box labeled as "click here," the Timer will start automatically. That's why it is also known as the auto click test.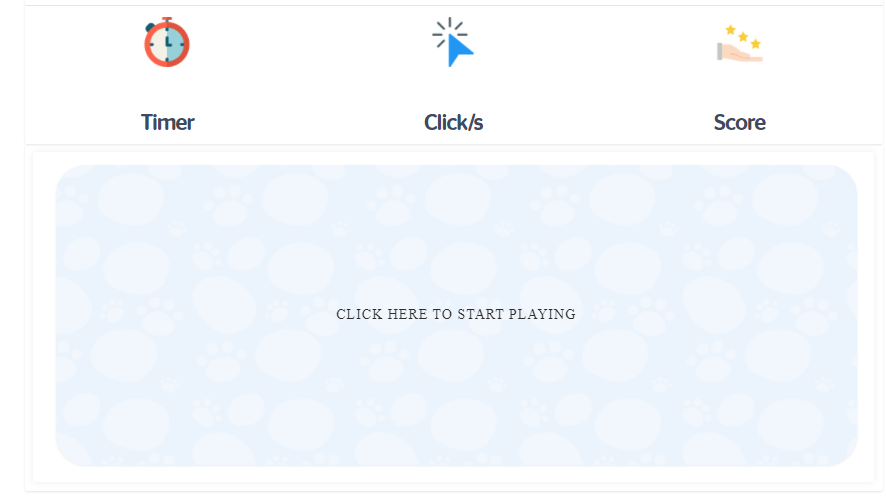 The Timer will show you the time taken. You can set the time accordingly. By default, it is set to a 5-second click.
You will be given a sum total based on your clicks in a specific time taken.
The fantastic thing about this tool is that you will be given a rank according to your right click speed test at the end of the test. That can help to keep you warm and perform well than before.
Important note!
Double click is sometimes a fault in mouse operations Or not configured its speed!
What can be the Reason when Mouse Button Click Twice?
Sometimes there can be a fault in mouse buttons operations. For instance, you click (left or right) once, but it gets triggered twice. This error is known as Double tap error. This kind of faults in mouse occurs typically due to:
Low-quality mouse.
Second-hand mouse whose resources has already been wasted due to excessive use.
The double click Speed setting of your mouse is set too low, that if someone clicks at two different times occurs double click instead.
So Our tool will help you to measure the performance of the mouse buttons.
How to Get rid of unwanted double clicks?
If a double-tap error occurs, you need to fix it immediately. There are several ways to solve this issue, but ill suggest you:
Repair mouse as soon as possible
Or replace it with the new one buy it from

There.

Try to solve it with your programming logic. This method is just valid for tech persons who know to program very well.
Check your mouse right click speed test and be calm!
If you are interested in speeding up your typing speed, I have also embedded this function visit 2 Minute Typing Test – Boost Your typing skills
Kohi click test 2021 Updated
Kohi test method is now improved in 2021 , You must know about that if you are gamer or want to be an expert in 2021. Professional gamer are always ready to know about new things or updates. So it is important to post updates about the games for the sake of improvements in 2021!
You must check and play this Kohi Click Test – Minecraft Clicker  Kohi test game. You would like it definitely.