What does mean by Double Click Test?
We all know the technology is enhancing day by day in proportional to this the technology users are also increasing. Technology users want accuracy in all of their devices and they always try to improve their performance speed. The double click test is a mouse performance test.

Primarily professionals like gamers or software developers test their mouse speed with this Double click test. All tech devices must pass a specific test. The same is the test double click for your mouse.

The gaming mouse options like pointer speed are developing persistently. That is why we have provided a Click Test tool that will show you your Clicks' accurate speed in seconds. It will measure the right click cps test and left click test as well.

"A Gamer mouse good speed is as important to him as his Computer Processor Speed."

We had made it easy for them to test their mouse single or double click speed before preparing for playing a game or developing a project or, in some cases, before purchasing it.
How Does Double Click Test Works?
This tool is easy to understand, but I would like to give you complete info about that, which will help beginners even proceed for middle-click test.

Double click is the act of clicking the mouse rapidly without changing the pointer place on the screen. The common purpose of the 2x clicking is highlighting and opening a folder or a file.

Simple Steps:
When you click on the box labeled as "click here," the Timer will start automatically. That's why it is also known as the auto click test.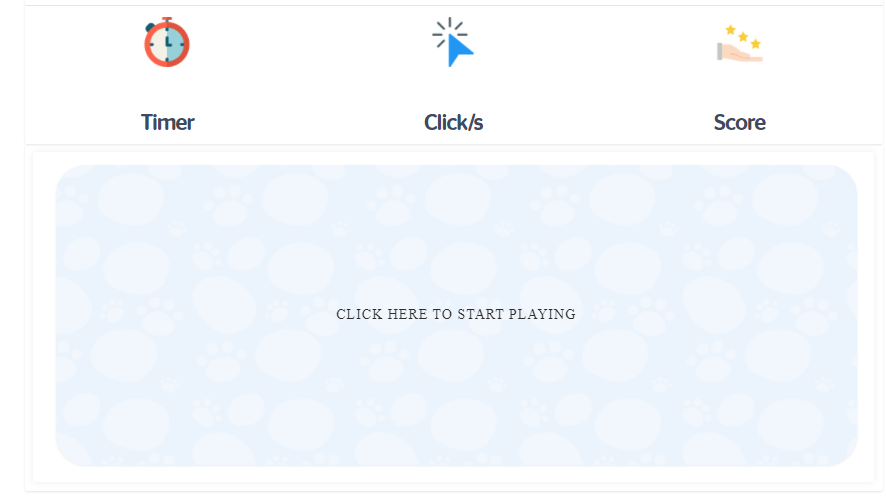 The Timer will show you the time taken. You can set the time accordingly. By default, it is set to a 5-second click.
You will be given a sum total based on your clicks in a specific time taken.
The fantastic thing about this tool is that you will be given a rank according to your right click speed test at the end of the test. That can help to keep you warm and perform well than before.
Important note!

Double click is sometimes a fault in mouse operations Or not configured its speed!
What can be the Reason when Mouse Button Click Twice?
Sometimes there can be a fault in mouse buttons operations. For instance, you click (left or right) once, but it gets triggered twice. This error is known as Double tap error. This kind of faults in mouse occurs typically due to:
Low-quality mouse.
Second-hand mouse whose resources has already been wasted due to excessive use.
The double click Speed setting of your mouse is set too low, that if someone clicks at two different times occurs double click instead.
So Our tool will help you to measure the performance of the mouse buttons.
How to Get rid of unwanted double clicks?
If a double-tap error occurs, you need to fix it immediately. There are several ways to solve this issue, but ill suggest you:
Repair mouse as soon as possible
Or replace it with the new one buy it from There.
Try to solve it with your programming logic. This method is just valid for tech persons who know to program very well.
Check your mouse right click speed test and be calm!

If you are interested in speeding up your typing speed, I have also embedded this function visit 2 Minute Typing Test – Boost Your typing skills